Mental Health Benefits of Divorce Mediation – San Diego Divorce Mediation
One of the most important benefits of using mediation for divorce is how you start to think about the process. Rather than referring to your divorce in negative terms, you will start to use vocabulary and terminology that have a more positive connotation. Don't get me wrong, there's nothing positive about getting divorced — after all, no one gets married with the plan for it to come to an end — but how you go about it doesn't have to be antagonistic. 
I'm not sure what came first, the chicken or the egg, but I know that my clients eventually find themselves saying "my ex" instead of "my former spouse" while also working together amicably to dissolve their marriage. It's true that clients seeking mediation are often not acrimonious to start with and are able to reach this goal more easily, but even my most contentious couples find themselves realizing that we aren't going to get you through this without teamwork and compromise.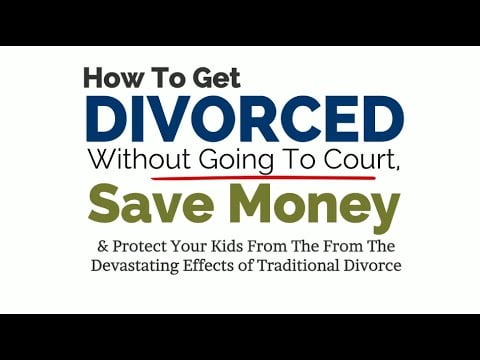 If you want to battle it out in court with a team of lawyers in front of a judge where you are beholden to the rules of the court and court orders, trying to find common court calendar time, and relying on court calculators, then your divorce will be lengthy and filled with constant pessimism. Or we can join together via zoom (or in-person) for an intimate discussion and collaborative negotiation. 
Read The End Game Article By Scott Levin Published on Mediate.com
When families with young children break up this mindset is even more important. Instead of "my kid's mom/dad" it becomes "my co-parent" and that is because mediation forces you to work together and not against each other. We will find a parenting plan that is in the best interest of the children and works for both parents and we will do it together. And later we will determine child support and other finances regarding the kids that work best for the child/ren and both parents. 
On top of helping to instill a positive growth mindset in your divorce experience, mediation is also helpful as time goes on and life changes and children grow up. We can easily arrange to meet to rework the amendable items in your Marital Settlement Agreement (MSA) over the years as needed and when possible. You don't have to retain an attorney and file with the courts, you can simply email or call me and we can make alterations to meet the changing needs of both parties.
About Chief PeaceKeeper™ Scott F. Levin
Scott Levin is the founding partner of San Diego Divorce Mediation & Family Law (858-255-1321). Mr. Levin is an active member of The Academy of Professional Family Mediators and many other organizations that promote the benefits of family mediation. Scott is also a licensed attorney in the state of California as well as a Certified Divorce Financial Analyst. He chooses to practice as a mediator to help clients reduce conflict and stay out of court.