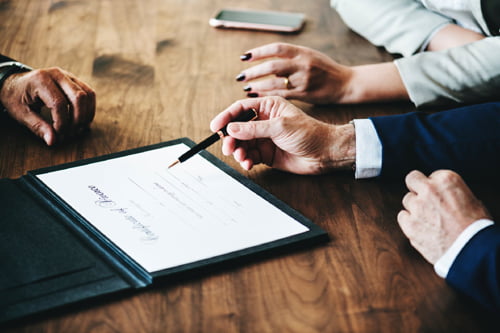 San Diego Paralegal Services
If you are one of the few lucky couples who can navigate a divorce in an amicable manner, then we congratulate you! An uncontested divorce (a divorce where both parties agree on all the major issues) is preferable because it allows you to finalize the divorce faster and it saves money on legal fees. However, even when partners agree to divorce, there are documents that need to be filed with the state of California. For this purpose, San Diego Divorce Mediation & Family Law offers San Diego paralegal services.
What do Paralegals Do?
A paralegal is a person who is trained in legal matters and is qualified to prepare and file legal documents. Unlike yourself, a paralegal has gone through many divorces and knows how to fill-up legal forms. Don't struggle on your own when a paralegal can help you with all the paperwork involved in a divorce. The last thing you want is to discover, 2 years later, that your DIY divorce was invalid. Paralegal services can help ensure that forms are filled out properly and sent to the correct departments. Divorce-related documents paralegals can prepare include:
all dissolution documents,
family law motions and orders,
domestic violence restraining orders,
all aspects of child custody, visitation & support,
qualified domestic relation orders,
complaints to establish parental relationship,
quitclaim deeds,
inter-spousal property transfers,
trusts,
and more.
If you need legal help with filing a divorce but don't need the full services of a lawyer or mediator, contact Scott Levin, CDFA and his Team for San Diego paralegal services. Send Email or telephone: (858) 255-1321.