Should I Hire A Shark Divorce Attorney – San Diego Divorce Mediation & Family Law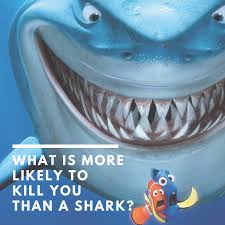 If you bring a shark into the cage, everyone is going to get bloodied. This is so important to remember when you decide to get divorced! Please think about what your goals and objectives are in your divorce before making the decision to go to war with a shark.
What is your goal for your divorce? Is it revenge or is it to move on and start the next chapter of your life? How will your children be affected by the way your divorce plays out? Whether you choose to mediate your divorce or if you decide to hire an attorney to represent you, you need to begin the process by getting your head and your heart in the right place so that you are making choices that are moving you forward in a positive way, rather than keeping you stuck in the unproductive chapters of your past.
At San Diego Divorce Mediation & Family Law, we understand you may be hurt and angry, and scared. The solution is to find a sensational divorce coach like Kelly Myers or a therapist like Lynn Waldman to help you work through the pain and emotion. Once you hire a shark divorce attorney, we can guarantee you that everyone will get bloody, and you may even get eaten.
Please consider mediation for an amicable divorce in San Diego. Scott Levin is the founding partner of San Diego Divorce Mediation & Family Law. He is an active member of The Academy of Professional Family Mediators and an published author on many web and print sources including for example this article about the importance of finding the right mediation attorney for your case.   As a leading peacekeeping attorney, Scott promotes the benefits of family mediation. Scott is also a licensed attorney in the state of California as well as a Certified Divorce Financial Analyst. He chooses to practice mediation because he believes that spouses and parents should stay in control of their own divorce terms and avoid conflict in court. Reducing conflict between divorcing parents can have a huge impact on the next generation of parents and he remains committed to helping clients create and peacefully attack the issues of divorce and not each other.