Top Books For Telling Your Children About Divorce – San Diego Divorce Mediation
We offer an extensive library for our clients that speak to all sorts of subject matters related to divorce and starting anew. Included in our library is a series of books related to children and divorce and the numerous aspects in which these two interact and mingle. Following is a partial listing of various books we recommend specifically for children who are coping with the effects of separation and divorce and for parents to understand this impact and how best to navigate the path forward. Books can help children identify and deal with the loss, anger, fear, and uncertainty that they may be experiencing and can help them understand the situation on their own level. Books can also help parents speak the words and emotions that they may have a hard time expressing clearly. We carry these books in our library and they can be "checked out"  but of course we encourage and advise clients to buy their own copies so they can immerse themselves in the literature without fear of returning the book in the same condition as it was taken.
You can also take a look at our San Diego parenting library to find some other books and literature. We've added to our library since and so below is the most updated list. Give us a call to schedule a consultation with Scott Levin to discuss how San Diego family law mediation can help your situation.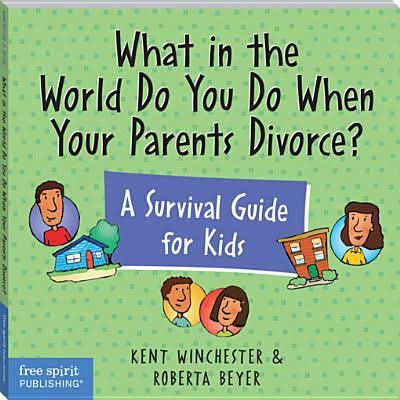 Children under age 5
• My Family's Changing, By Pat Thomas
• Two Homes, By Claire Masurel
• Dinosaur's Divorce, By Laurene Krasny Brown and Marc Brown
• It's Not Your Fault, Koko Bear By Vicki Lansky
• Was It the Chocolate Pudding? By Sandra Levins and Bryan Langdo
• Mom and Dad Break Up, By Joan Singleton Pristine
Children Ages 5-10
• Let's Talk About it: Divorce, By Fred Rogers
• I Don't Want to Talk About It, By Jeanie Franz Ranson
• At Daddy's on Saturdays, By Linda Walvoord Girard
• It's Not The End of the World, By Judy Blume
• The Boys and Girls Book About Divorce, By Richard Gardner
• When Mom and Dad Separate, By Marge Deegaard
• All About Divorce, By Mary Blitzer Field
Children Ages 10 – 14
• How it Feels When Parents Divorce, By Jill Krementz
• My Parents Are Divorced, Too, By Melanie, Annie, and Steven Ford
• The Divorce Express, By Paula Danziger
Teenagers
• Everything You Need to Know About Your Parents' Divorce, By Linda Carlson Johnson
• Why Me? A Teen Guide to Divorce and Your Feelings, By Rachel Aydt
• No Easy Answers: A Teen Guide to Why Divorce Happens, By Florence Calhoun
• How to Get It Together When Your Parents Are Coming Apart, By Irene Willis and Arlene Richards
• When Parents Split Up . . . How to Keep Yourself Together, By Alys Swan-Jackson