Temper Your Social Media To Help Achieve A Successful Divorce – San Diego Divorce Mediation
Temper Your Social Media To Help Achieve A Successful Divorce – San Diego Divorce Mediation
To Succeed With Divorce Mediation, Temper Your Social Media While Going Through A Divorce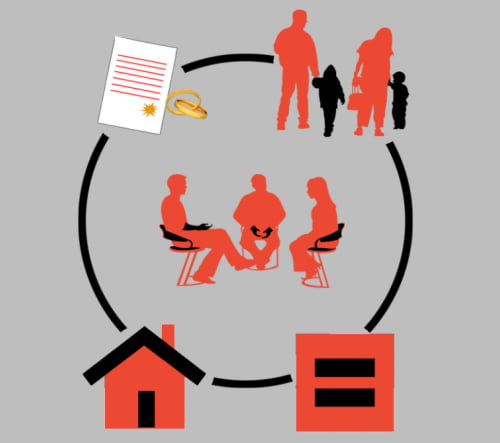 Most of us routinely visit and post to facebook, instagram and other social media sites. Typically, posting a fun family photo can be no problem. But when going through a divorce, these posts can have an impact on your situation and can be used as evidence affecting spousal and child support and property and asset division.
One thing is for sure. If you're going through a divorce, you can be certain your spouse is going to comb through your online life. We advise clients to exercise serious discretion and to think about the content of your posts before they become public. Divorce can place you under a microscope, even if you are being smart by avoiding litigation and using our mediation services. Any action that may upset your spouse and/or his/her family and friends is a potential landmine. The more that you conduct your business in a way that limits the animosity between you and your spouse, the more likely it is that your divorce will proceed in a smoother, faster and less expensive manner.
In terms of less typical posts that paint a picture of your spouse as unfaithful or untrustworthy, these posts are particularly troublesome. You need to be concerned about your family unit and the ability of your family to continue earning income. Statements that question your spouse's integrity can definitely impact your divorce and you should really refrain. It quite simply isn't helpful to the long term health of the dissolving family unit.
In mediation, we will encourage you to treat each other with respect in all your communications with each other and within your community. Bad mouthing your spouse on social media or at your kids schools or elsewhere in the community will only impair your divorce.
You can read some of our favored divorce books and resources in our divorce and mediation library. We want to help both parties move forward and if you would like to discuss your particular situation in a free consultation, please call 858-255-1321 or email scottlevinmediation@gmail.com.