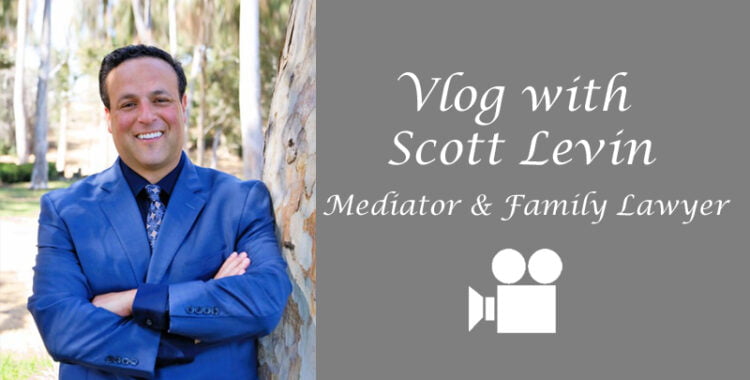 Chief PeaceKeeper™ Scott Levin Divorce Book Recommendation – Helping Your Kids Cope with Divorce the Sandcastles Way
In this brief video, attorney mediator and our Chief PeaceKeeper™ Scott Levin discusses the seminal book 'Helping Your Kids Cope with Divorce the Sandcastles Way'. Written by Gary Neuman and Patricia Romanowski in 1999, the book features more than a hundred pieces of artwork and many writings from children of divorce which will help you understand and appreciate how kids perceive the experience, and even more importantly relate to them as they do so.
Divorce doesn't have to be an inevitable scar on children's lives with the right approach and care to their attention and needs, but an opportunity for them and their caregivers to grow stronger the bonds with each other. Our attorney mediators exclusively help clients get through divorce peacefully and outside of court and in a way that allows them to maintain control over the outcome to them and their children. We offer a full library of materials that clients can peruse and review and rent. This book is one that our clients often say helps them tremendously. You can see some of the materials our clients respond to most on the San Diego divorce parenting library.
At San Diego Divorce & Family Law Mediation Center we are here to help clients with conflict resolution by facilitating communication. Our goal is to help our clients resolve current issues, whether they are just beginning divorce proceedings or are needing to amend their agreement. We provide clients with all relevant information and control the conversation so they can make educated decisions and lasting agreements on all issues.
As attorneys who choose to use the divorce mediation process to help resolve conflict for our clients, we undergo extensive training to ensure we remain a neutral party — our job is not to advise what our clients should or should not do but instead we guide our clients to consider and reflect.
While litigation elongates the process and destroys relationships, mediation helps maintain and strengthen the new relationship you are forming as former spouses and co-parents.
We present our clients with different options and help our clients look at the circumstances from different angles. We will not tell our clients what they should do but instead will help to guide the process along. There is no one-size-fits-all solution for families, and having a court make decisions for your family eliminates your ability for self-determination. Our role is to assist in organizing our clients' thoughts and prioritizing the goals to make sure the decisions our clients make in mediation actually work for them and their family. We are passionate about helping families find a new normal as efficiently and positively as possible. If you want to learn more about the differences between mediation and litigation to figure out which is the right fit for you and your circumstances, schedule a consultation through our contact us page.